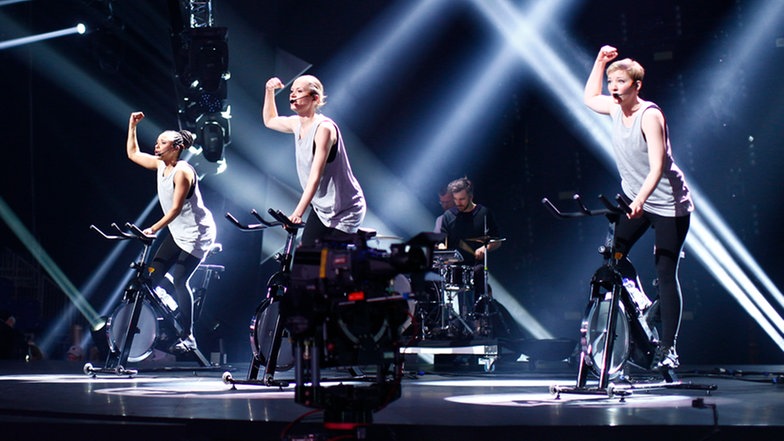 It's the German final tonight, and while there aren't as many full on thrills on offer as last year's show provided, there's still a few little bits of fun to be had. In particular, plenty of folks have been telling me about Laing's deep-seated sense of humour, but the videos I'd seen had left me slightly unconvinced. But a clip of today's rehearsals suggest that they do indeed have a twinkle in their eye and a glimmer of mischief in their soul.
You get a glimpse of both of their songs here, but it's the first one we need to attend to here. Coming over like a cross between ONJ's Physical and an OK Go video, the gals sweat their thang, to music, while they breathlessly pant through their song.
If this works right this could be a proper good lark. Looking forward to seeing how they pull it off now!
***STOP PRESS***
I know it's a week late, but I've finally dredged out a clip of their gloriously sweaty performance in the final. And if our growly little chum had decided to have pulled out before the show began, this could easily have been a contender come superfinal time. But I'll guess we'll never know!